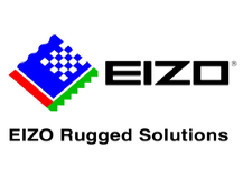 EIZO Rugged Solutions
With over 30 years of experience, EIZO Rugged Solutions is a global leader in rugged video products, setting the standard within the defense market with our high-performance graphics, GPGPU processing, video capture and display solutions. With a range of exclusive COTS and MCOTS products, designed for defense and aerospace applications, we understand the importance of SWaP (Size, Weight, and Power), product reliability, and supporting extended product life cycles. The core of EIZO Rugged Solutions' strength has been the ability to design graphics and display solutions to satisfy specific customer requirements. Our extensive efforts have produced breakthroughs in graphics and imaging technology. From designing our own graphics processing units (GPUs), high efficiency compression encoders and FPGA-targeted graphics/imaging algorithms, to collaborating with NVIDIA and AMD on their latest GPU's, EIZO Rugged Solutions brings a broad range of knowledge in video and display technology. The EIZO team takes pride in working collaboratively with our customers on product integration to ensure each project and mission are a success and are often willing to customize to meet all desired objectives. 
EIZO Rugged Solutions serves several markets that include defense, avionics, aerospace, ISR (intelligence, surveillance, and reconnaissance), naval, EW (electronic warfare) and SIG-INT (signal intelligence). All graphics, video and encoding products are designed to be MIL-STD-810 compliant, and are manufactured in the USA. Our rugged display products are also MIL-STD compliant and come standard with several elite features boasting the highest quality video on the market..All our advertised products are ITAR compliant and are available for sale internationally.
Read more
Show less